Full Body Burial at Sea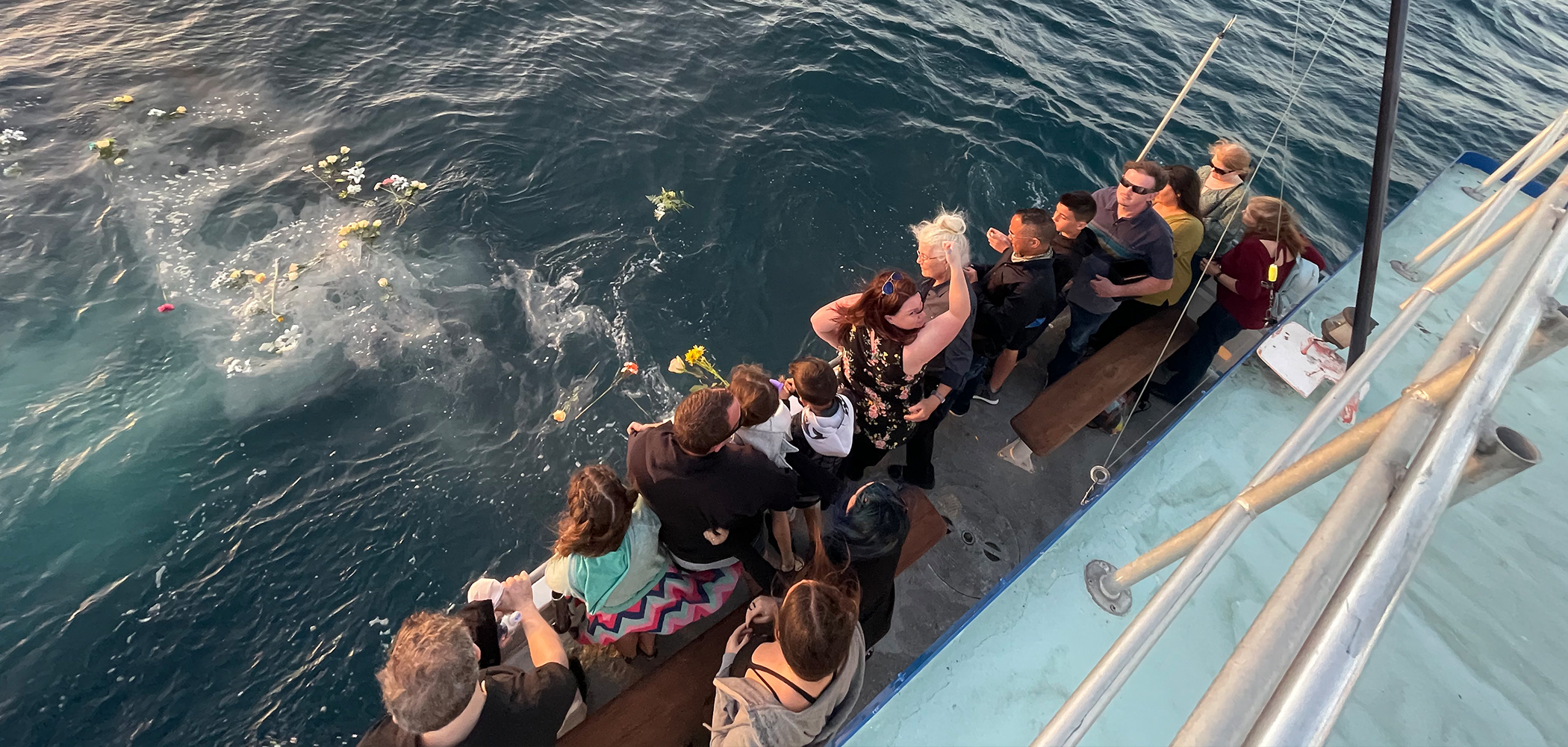 Although most of our funerals at sea charters are for scattering of ashes, we are also able to perform full body burials at sea.
Our Full Body Burial at Sea charters accommodate the transport of the coffin from our marina, out to sea to the appropriate grounds offshore. Our crew will perform any heavy lifting needed as well as make sure the process is safely done. You will ultimately need to have the appropriate coffin created that meets EPA standards for funerals at sea. If you do not have a funeral director that is equipped to offer the casket construction, please call me and I will direct to you several of the funeral directors that we have worked with in the past for our full body funerals at sea.
Prices vary based on date of trip, number of passengers and burial coffin preparations. Contact Captain Martin for more information. (954) 423-8700.
A Full Body Funeral at Sea takes a little less than 3 hours to perform. We run offshore, approximately 4 miles, to 800+ feet of water. Whatever service, readings, eulogies, etc... your group would like to do are performed. When ready, the captain and mates can assist in deploying the casket into the sea. The casket itself sinks immediately, as it is specially weighted to do so. Live flowers may be thrown into the water as a final goodbye. It is customary for the vessel to make a large circle around the flower field and to blow the ship's horn. And then we motor back to Port Everglades inlet to return home. We will do our best to accommodate any special requests that you may have for your trip.
Several vessels are available for private charter, depending on the size of your group